Residents John and Leanne have been the driving force behind Plymouth Community Homes' scrumptious Breakfast Club for quite some time. The event, held every Tuesday morning at Tavy House in Devonport, not only serves delicious and affordable meals but also creates a sense of family and support among community members. This week marked the first-year anniversary celebration, which we attended and spoke to some members.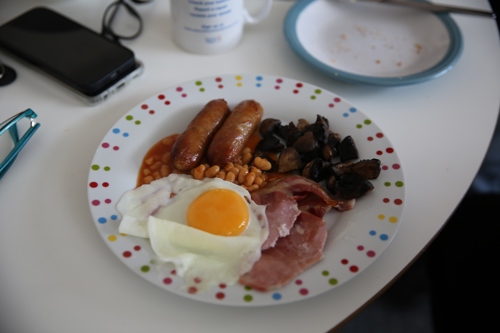 Bob Edwards, who isn't a PCH resident but lives within the community, stressed the inclusive nature of the club. He explained, "I am not actually a PCH resident, but live within the community. I was invited to attend by a PCH resident while on the bus and have been coming ever since. I have always felt welcome and been part of the group like everyone else." His story is an example of the club's open arms and its ability to unite people from all backgrounds.
Bob also mentioned: "I have been coming to Breakfast Club for about 12 months now. I live on my own, so it is really nice to get out and stay busy. I have met a great group of people and created some amazing friendships."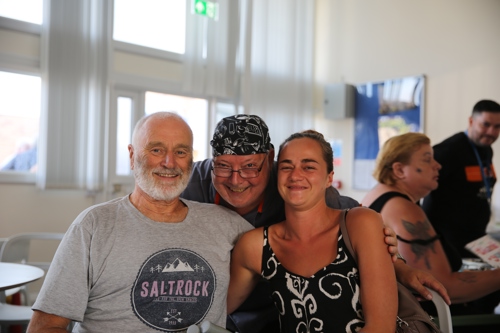 Jenny a regular attendee, shows John and Leanne's supportive nature extends beyond the Breakfast Club. She recalled a time when she faced a health scare, saying, "On Saturday night I had some serious stomach pains... I was afraid to be alone so all I could think was to call John and Leanne for help. They stayed with me for over 2 hours and made sure I was okay and not in any danger." John's commitment to community well-being was evident, as he had always encouraged reaching out in times of need. Jenny finished off by saying "John and Leanne are real community figures and I can't thank them enough."
Kay from Pembroke Street, invited by a friend from the towers, praised the club not only for its social benefits but also its practicality. "I got invited to Breakfast Club by one of my friends who lives in the towers," she said. "Cooking breakfast myself is too expensive and I always end up overcooking. John and Leanne charge a very reasonable price, and the breakfast is top quality. It's cooked by qualified staff and in a hygienic area." Her appreciation didn't stop there, as she also highlighted John and Leanne's support during her recent illness, highlighting that "nothing was too much trouble for them."
The Breakfast Club organized by John and Leanne isn't just about delicious fry-ups; it's a place where individuals find friendship, support, and a warm sense of community. Through their dedication, John and Leanne have become pillars of the community, extending a helping hand to those in need and making a significant impact on the lives of local people like Bob, Jenny, and Kay.