Last week, Plymouth Community Homes hosted their first Wellbeing session at Leadworks in Stonehouse, teaming up with Livewell Southwest and Food is Fun to provide local residents with access to helpful resources and support.  
Attendees were able to speak with staff and learn more about Livewell Southwest's services, which can help individuals make positive lifestyle changes, while Food is Fun provided cooking demonstrations featuring delicious dishes made with ingredients from the Community Fridge.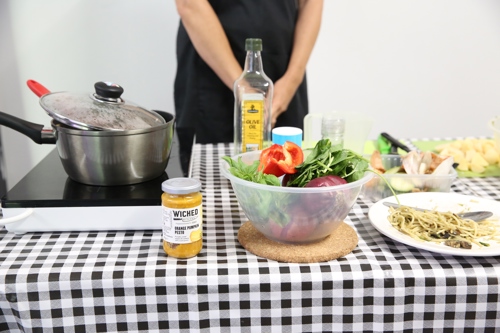 Rachael Fox, Plymouth Community Homes said: "It's great to get out in our communities and work with other organisations to support residents. Everyone who came really enjoyed the food, got to sit and speak to others there. Leadworks is such a cool venue with a great sense of community there. All ran by volunteers too! It's really important we support organisations like Leadworks who provide such vital support to local residents. 
Timothy Collicott, Livewell said "As always, it was great to work alongside Plymouth Community Homes and Food is Fun CiC to support people in their own community. 
We had lots of conversations with PCH tenants about living a healthier happier lifestyle. Furthermore, several PCH tenants signed up for our free stop smoking service. We're now looking forward to supporting these individuals with their smoke free journey."