The Environmental Services team provides a wide range of essential services across our neighbourhoods
From caretaking and fly-tipping removal to grass cutting and tree works, you'll often see a friendly Ranger or Chargehand out on our sites, particularly where we have blocks of flats.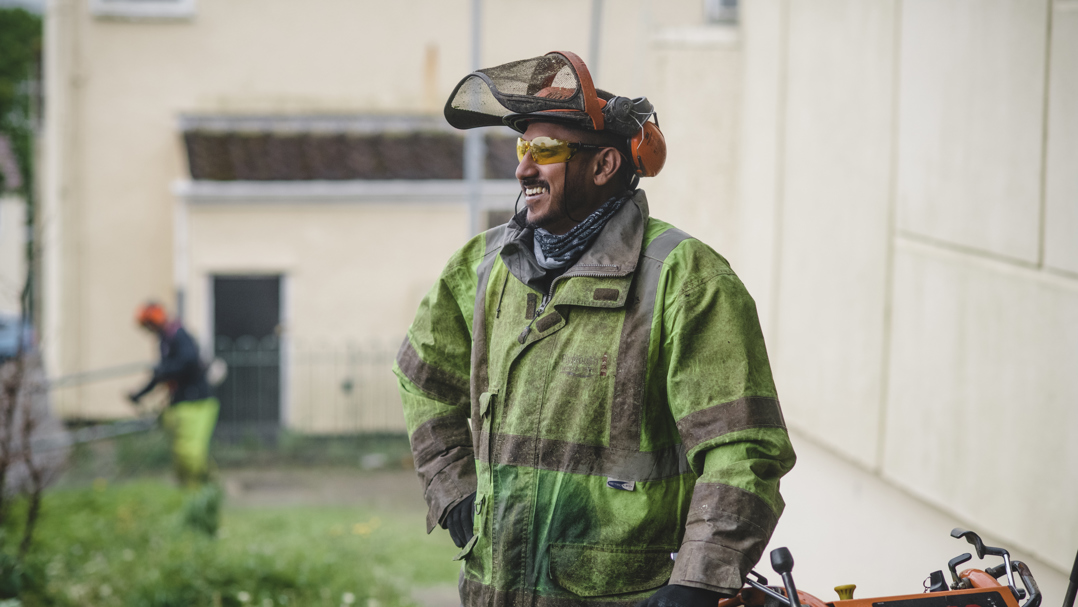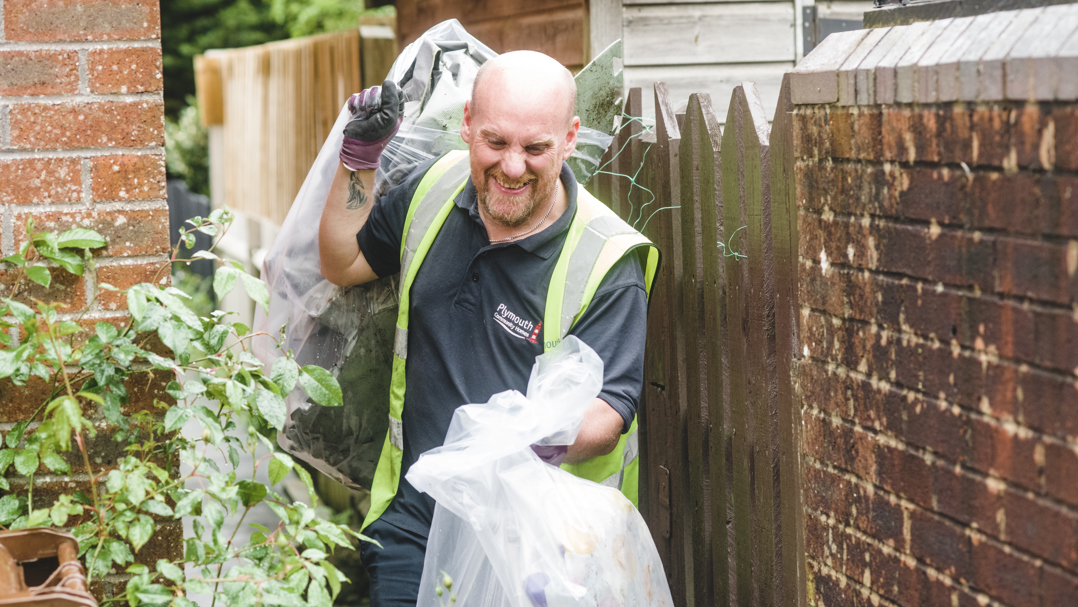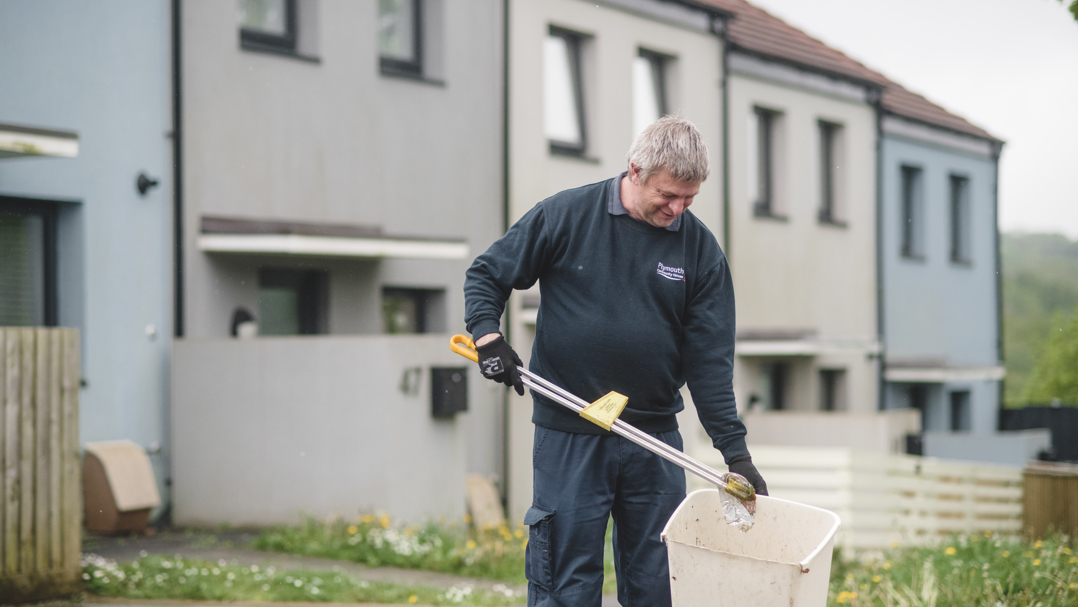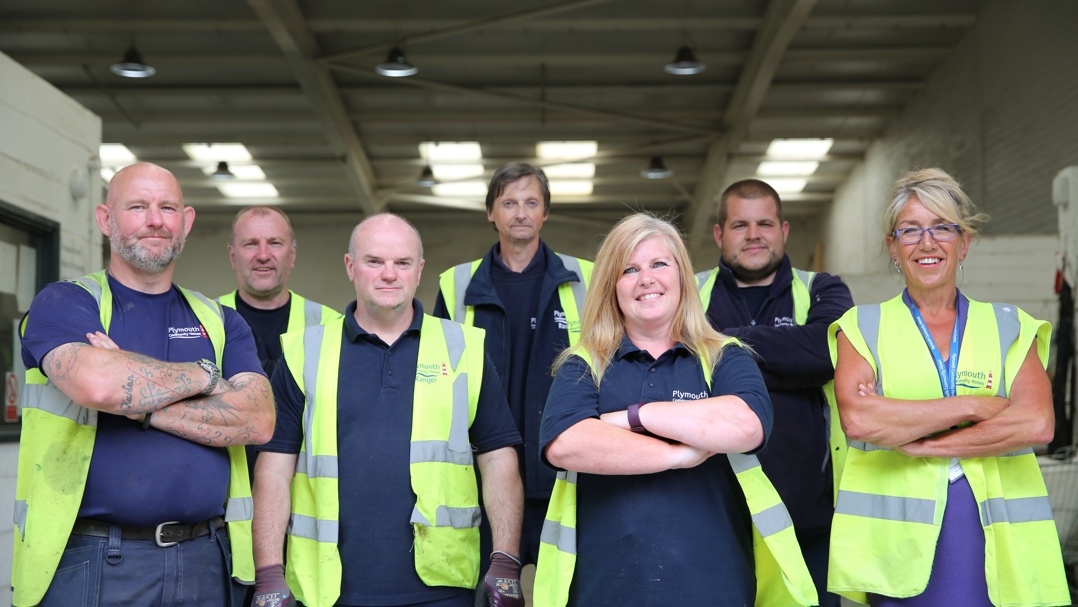 Caretaking

Our team are responsible for maintaining the cleanliness of the communal areas of most blocks of flats, such as the courtyards and communal stairwells by giving them a weekly clean. Whilst the service provided can differ between the blocks, it will often include:

clearing weeds and litter
cleaning the communal stairwells
checking communal lighting is working
reporting any fire safety concerns
reporting repairs required in the communal areas
keeping the bin bays clean and tidy
reporting fly-tipping
ensuring the laundry is clean and safe

A detailed specification of the services provided to your block is available upon request.
Laundries

Where laundry facilities are provided in some of our blocks, the Ranger will complete a weekly clean of the laundry, as well as carrying out a visual safety check before opening it each day.
Refuse and waste

Householders are responsible for the appropriate disposal of their household waste and must put their refuse into the bins provided. The collection of waste bins is managed by Plymouth City Council and the Rangers are not responsible for managing any of the household refuse. 

Plymouth Community Homes does not offer a waste removal or collection service, so if you need to dispose of a bulky item or other waste, here are some options available to you:
Fly-tipping

Fly-tipping is rubbish or items that are illegally left on land without the owner's permission. It can include large items like white goods, furniture, garden waste, commercial builder waste, litter and any refuse that householders can't fit in the brown and green bins.

Leaving any waste on PCH land without permission is considered fly-tipping, and further action may be taken against the fly-tipper, including reporting it to the Plymouth City Council Enforcement Team.

Please report anyone you see fly-tipping. As well as breaking the law, committing an offence and potentially breaching their tenancy, they're also making the area where you live look unsightly and spoiling the quality of life for local residents.
Cleaning of Housing with Support

The Environmental Services team provide a cleaning service in our Housing with Support schemes to keep the communal areas clean.

The cleaning could include entrances, stairs, hallways, laundries, lifts, communal rooms, kitchens and toilets, and is subject to the requirements of each scheme.
Trees

Trees are essential to our communities. As well as having an Environmental Strategy and being a very environmentally friendly company, PCH have a legal obligation as a landowner to manage our tree stock to ensure the safety of the public.

We maintain and manage all the trees situated on PCH owned communal land and our tenants and leaseholders are responsible for maintaining and preserving any trees growing in their gardens or on the land covered by their tenancy agreement.
Ad-hoc work

We carry out work on other areas of land that we own, such as weeding pathways, cutting back bushes and power washing. This work is often on an ad-hoc basis when needed, although some areas have a regular programme of maintenance provided.
Void properties

The Environmental Services team work closely with the PCH repairs teams to ensure that any properties that are vacated are returned to a lettable standard, ready for the next resident to move in.
Re-use Centre

As part of our green strategy to reduce waste, reuse and recycle, we have our 'Re-use Centre' where we sort any waste items we have, to reduce the waste going to landfill. Where we have items that are in good condition and are re-useable these can be requested by tenants who are facing hardship via their Housing Officer, and these items are provided free of charge.

Another part of the work we do at the Re-use Centre is to support local charities by donating items they can use. We also have regular toy fairs, where the toys we accumulate are cleaned up and are provided free to local residents and children.
Playgrounds

PCH are responsible for 14 playgrounds, and these are kept clean and safe by the Rangers and Chargehands who work in the area, with a weekly safety inspection being completed by our Environmental Services Team Leaders.