Our developments
Mayflower Leat, Plymouth
Mayflower Leat is the last phase of regeneration in North Prospect, an award winning five-phase redevelopment programme. The 196 home development will see Plymouth Community Homes (PCH) provide 125 affordable homes including 87 for rent and 38 for shared ownership.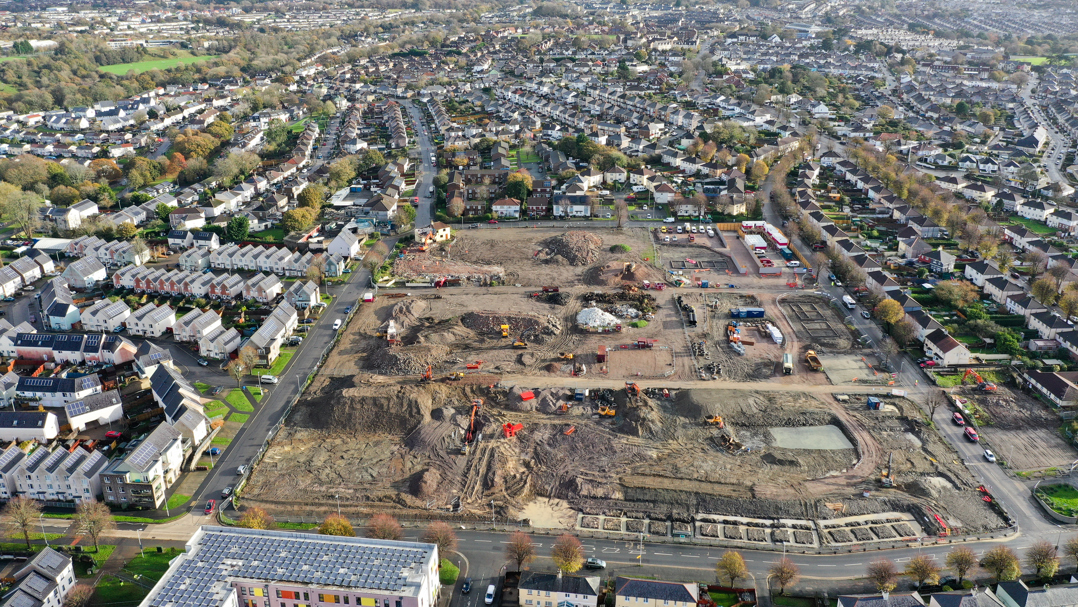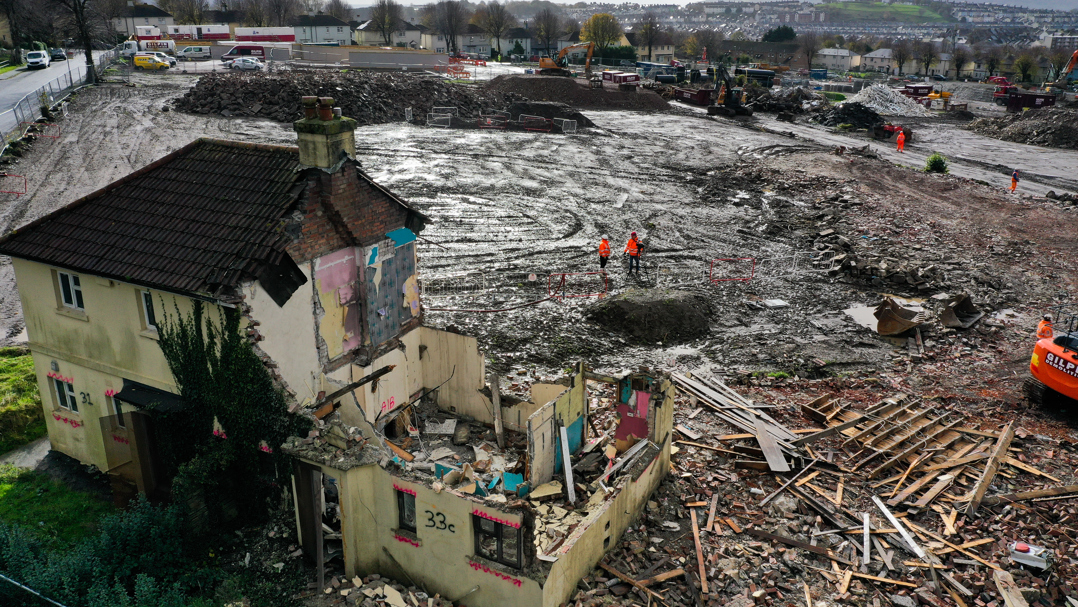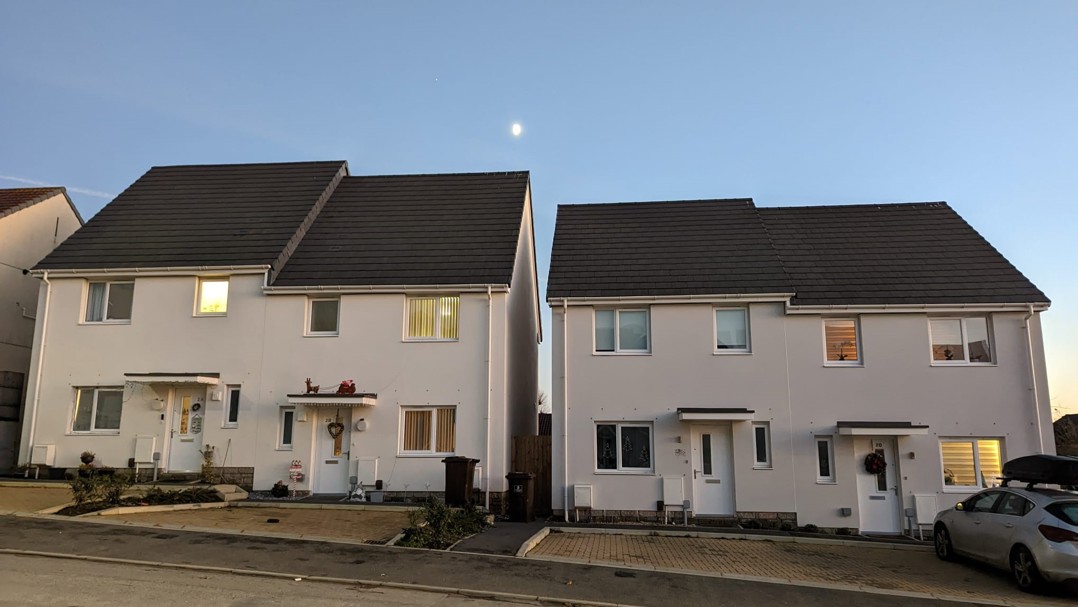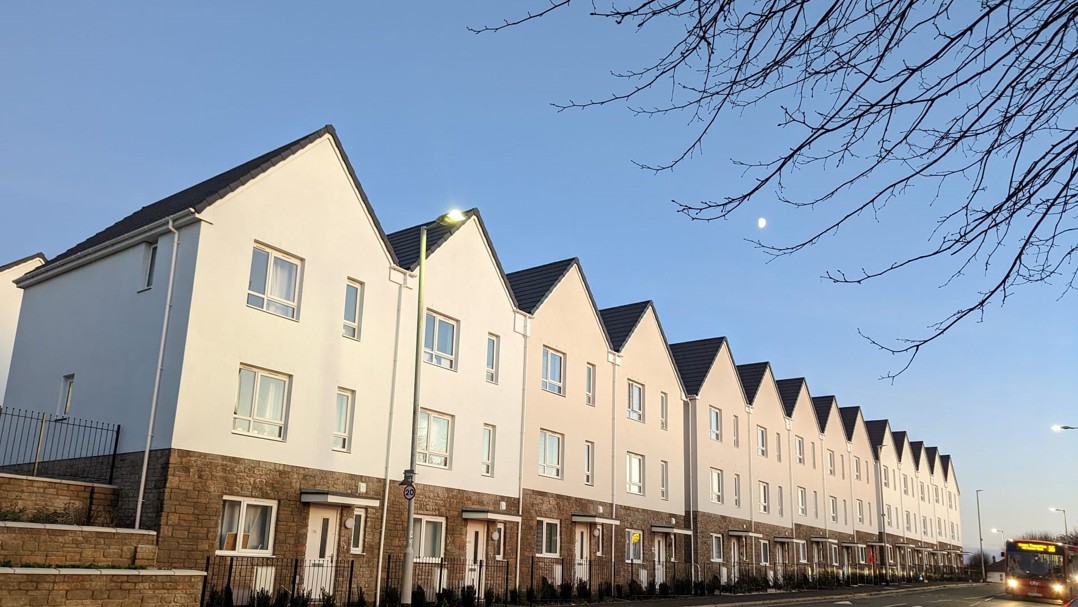 Facts about the North Prospect regeneration
The ambitious five-phase scheme involves demolishing 800 poorly constructed, energy inefficient, damp 3-bed homes, which offered an unhealthy and unsustainable environment.
They are being replaced with more than 1,100 high quality, energy-efficient new homes offering a greater variety of house types, sizes and tenures, to create a sustainably mixed development.
Phases 1 and 2 of the scheme completed in 2014 and 2017 respectively, with Phase 3 complete in February 2020, followed by Phase 5, Briarwood Heights, this year.
Phase 4, the final phase, is due to complete in 2024.
The regeneration has involved large numbers of PCH tenants needing to move out of North Prospect as work was undertaken, and in total, 741 households moved, both tenants and owners.
PCH has sought to rehouse as many residents back into the area as possible. During the final 3 phases, more than 70% of residents were able to move back into new homes in the neighbourhood.
The North Prospect regeneration scheme has won numerous awards over the years, including Best Regeneration Project Award from the Royal Institute of Chartered Surveyors (RICS) at the 2013 South West and Wales Awards; Regeneration Scheme of the year at Inside Housing's Top 60 Developments in 2015; Domestic Refurbishment (Low Rise) at the INCA Awards 2016, and the Judge's Special Award at the 2017 Abercrombie Awards.
The scheme was also shortlisted as a Finalist for Best Project at the RTPI Awards for Planning Excellence in 2022 for Phase 3, and Highly Commended as Best New Housing Development for Phase 3 at the 2021 Abercrombie Awards.
Through its work with contractors, PCH has sought to maximise positive outcomes for local people by offering local employment and training opportunities.
The developer for Phase 3, Kier Living (now Tilla) established the North Prospect Training Academy, which offered a six-week construction skills programme, including a mix of theory and learning.
The academy was prioritised for those living in PL2 (North Prospect) postcodes and up to 20 people from the area were taken on as apprentices with an opportunity to apply for jobs at the end.
Development partner Vistry hosted a Skills Academy on site, and a Social Value Co-ordinator has worked closely with Building Plymouth, local schools and colleges to promote opportunities for working in construction.
More open space has been provided for community use, increasing the size and facilities at an existing green space in Cookworthy Green, based on local resident feedback.
The overall regeneration had a positive impact on safety in the public realm to date, with PCH and Devon & Cornwall Police reporting a significant drop of 27% in crime and anti-social behaviour between 2009 and 2018
95% of residents say they feel safe in their new homes in surveys taken one year after moving into their new home.
Our available homes to rent are advertised and allocated through Devon Home Choice or Cornwall Home Choice
Register and apply for a shared ownership home through our sales brand, SO Living