All our available homes to rent are advertised on Devon Home Choice and Cornwall Home Choice
These are partnerships of social landlords and councils in Devon and Cornwall and includes adverts for all social rent vacancies. As a choice based letting scheme, you can see what is available and express your interest by placing a bid.
You can look at our homes for rent without registering on Devon Home Choice or Cornwall Home Choice. If you want to bid for a property or be considered for a tenancy, you need to be registered. 
Get rent ready
Our three-step plan helps you put in place everything you need to rent a home from PCH. This includes which documents and proof you'll need to provide before we can offer you a tenancy.
1. Money matters

It's important to check your finances before you bid on a property. Think CASH:

Check - Does your bank or building society account let you make direct debit payments? We will need to see copies of your bank statements to verify income and outgoings.
Ask - Do you have the money to pay for the costs of moving and furnishing your home? You may be eligible for help with moving costs and rent in advance in the form of a Discretionary Housing Payment, please contact your local authority for more information. Additional grants and loans can be applied for, visit the Turn2Us website for further details.
Save - Have you saved a months' rent in advance? If you are in receipt of certain benefits, charitable help or short-term benefit advances may be available to you. Charity Search and the GOV.uk website have plenty of helpful resources available.
Help - Have completed your own credit check? It's important to look at your credit report to establish that it's accurate. If you have any outstanding debts, ensure that you've set up repayment plans and or have enough disposable income to make the minimum repayments. Plymouth Community Homes will carry out a credit check with Experian as a part of the Tenancy Assessment process, so it's advisable to assess your financial situation beforehand. 

Completing the CASH check is important, because if you don't, it could mean you miss out on a property.
2. Show proof of your identity

Make sure that you have documents to prove your identity. Without proof of identity, we will be unable to offer you a property.

Your identity will need to be confirmed with photo ID including a passport, EEA Permanent Residence card or a UK driving license, but other documents can be accepted.
3. Show your proof of address

Ensure you have documents that can provide proof of address.

Utility bills, benefit award letters, payslips or bank statements that are dated within the last three months can be accepted.

If you've chosen paperless billing, you can provide digital or printed copies of your documentation as proof of address.

If you need to prove a local connection to the area, make sure that you have the relevant evidence to support your application.
What are the different types of rent?

There are different types of rent, including social rent, affordable rent, rent to buy and shared ownership.

Watch our quick video to ensure you pick the best one suitable to you. 
Can I keep a pet?

You may be able to keep a pet but this will depend on the type of property that you live in or based on certain circumstances.

If you would like to keep a pet in your home, you'll need to get our permission first. Contact your Housing Choices Officer, send an enquiry or call us on 0808 230 6500.

You can refer to our Pets Policy for more information.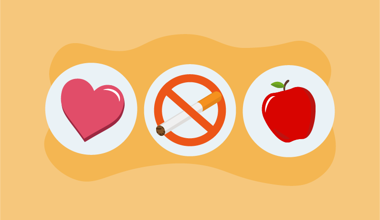 New Home New You
Our exciting offer to every new tenant moving into a PCH home, aimed at helping you make small changes to live a happy, healthy lifestyle